26 Dec

Rhinestones and glitter: the choice to shine!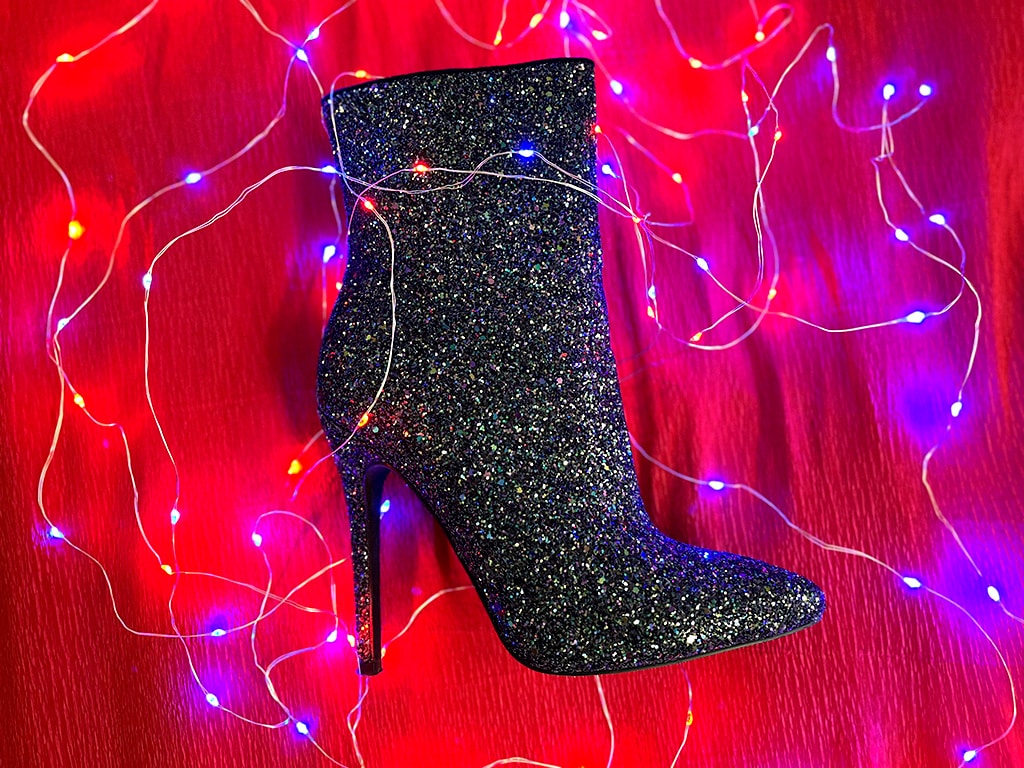 I am brimming with light and energy!
This always happens to me, this time of year. Christmas holidays and New Year's Eve literally make me fly.
Even more so this year. My projects are all knocking at the door which is coming open in 2023! An expanse of colorful sequins is dancing before my eyes.
I am thinking of my sketches, of my glitters, of the magical world of lights rebounding in the streets and houses, of the sequins in my wardrobe, of the wonderful satin and velvet fabrics made into amazing outfits.
I am thinking of the new-needreams pushing forward and peeping through the golden and silver glow, the cheering, the glittering seductions of intense and daring thoughts.
My footsteps shine in my booties, shimmering with enthusiasm and ideas…
I can indeed celebrate anywhere, at home, soaking up its quiet warmth, however, I could never go without my high heels and a dash of exquisite elegance. And a Swarovski accessory to flip the switch!
After all, this is what rhinestones stand for: the choice to shine, the desire to embody, mirror and amplify the mesmerizing play of that which illuminates.
We wear the charm of dazzling flares and absorb their energy.
We scintillate, literally!
That is why I love to carefully choose clothes and the scale of details.
Everything we wear defines us, everything we wear is our chance to enhance our personality. So, then, get ready with joy, show your mettle and shine!
Turning on all the lights will keep darkness in check!