01 Dec

The Christmas Tree in Midtown Manhattan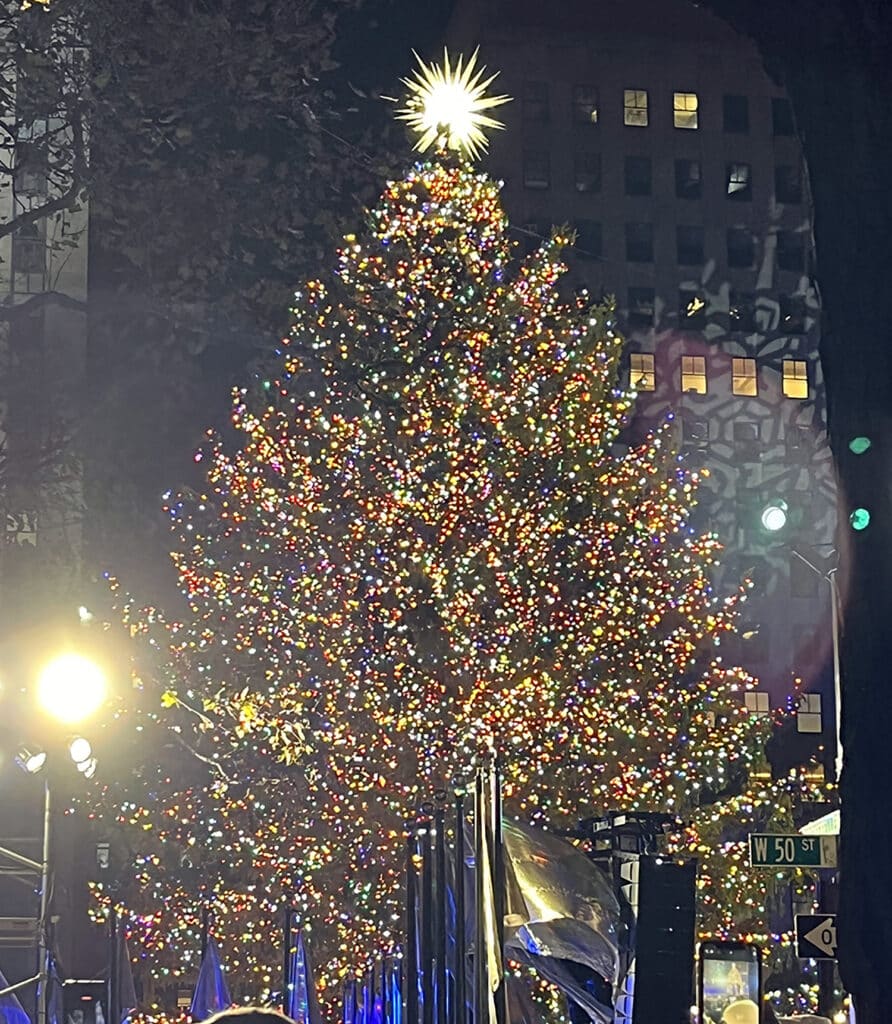 The green giant, cherished by me and by New Yorkers: the Christmas spruce set up at Rockefeller Center.
I get into a frenzy of anticipation, follow its arrival and set up as an earth-shaking event and enjoy the lighting ceremony as a display of hope and possibilities.
Majestic and glittering like a rare beauty, the Christmas Tree is a rendezvous with happiness, the epitome of positive energy, the disruptive force of magic. Elating backdrop, a triumph of small and huge prodigious sensations. With snow, in the muffled atmosphere, the sparkling explosion reflects and spreads into a storm of diamonds: fireworks of the soul.
It can take your breath away, it can bewitch you, envelop you in warmth.
The thrill of emotion…Feeling exhilarated, a unique thrill for me!
Long branches and thousands of LEDs pierce the darkness
offering lavish horizons.
To me, they are ideas and desires coming to life, needreams waiting to be turned into reality, dazzling opportunities.
And there it shines, up on top, the Swarovski star: it winks at me, inspiration and aspiration. I close my eyes and can almost touch it with my finger.
Glowing with joy, Manhattan is celebrating and I see wonderful perspectives unfolding. The Christmas Tree is a storm of colors, radiance, special effects, portrayal of the present and future of my imagination.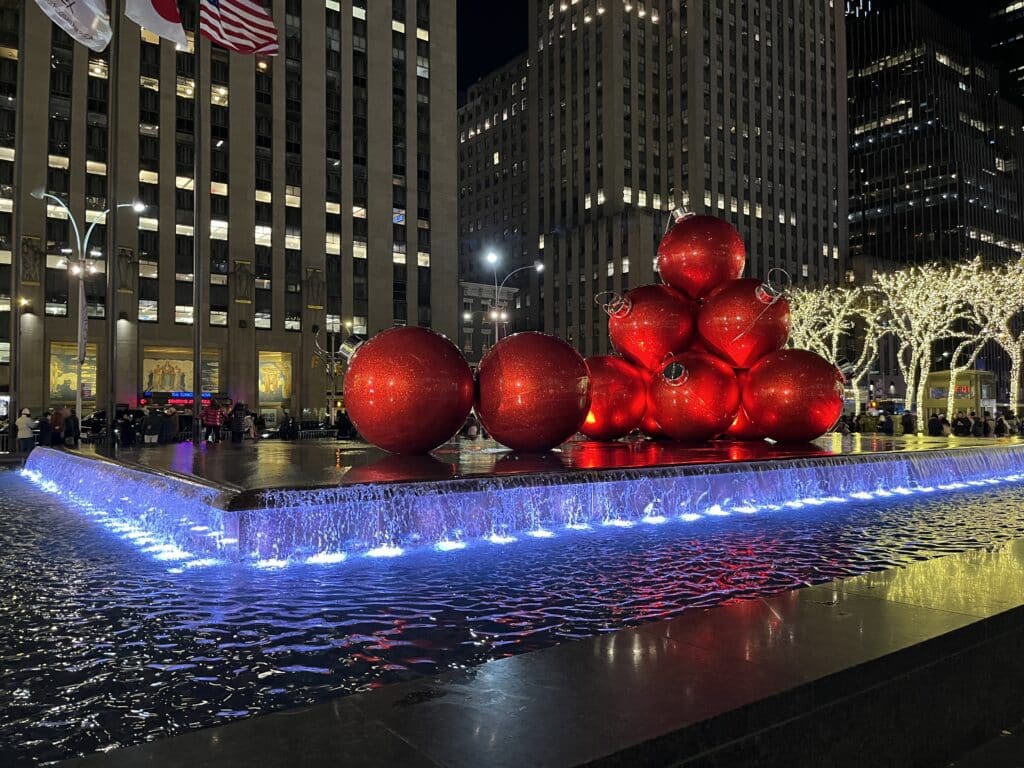 At night, the Rockefeller Center tree teems with glittering treasures, brilliant flickers of vitality, crystals of joy!
I read life in it,
the dawn of new days.
It means so much, for my projects and goals. That is why it enraptures and enchants me: it transports me to adventures I can write about and live by giving light to darkness.
To me, all that splendour is no longer a mistery, It has become a direction. Veritable illumination!