24 Jan

Life in progress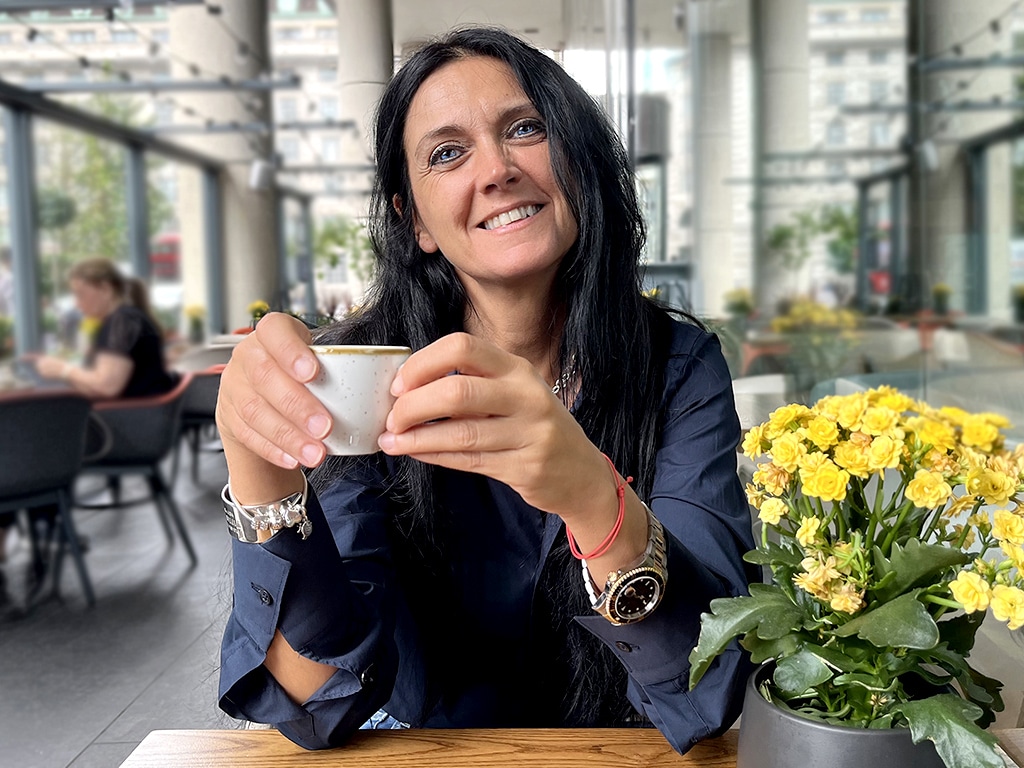 London is a piece of life and heart. London is inspiration and business. London is one of the most badass and intense training experiences. London is a view from Primrose Hill.
London is Virginia. Virginia, lifelong friend, irreplaceable collaborator.
We gesticulate for hours on end, when we are together. We dream, we open up to each other, we laugh: unarmored. We attract stares, arouse curiosity, stop traffic. I guess anyone can glimpse our mutual fondness, our unique complicity.
Virginia is skillful and accomplished: from the family business she works in, she creates a lot of jewels for my brand. Reliable, loyal, patient, serious, Virginia inspires me every day. Phone and email keep us in touch even when I am in Milan, New York or who knows where for conventions, conferences, on business.
At times, even our time-tested friendship bond has been put to the test… but we have always prevailed. Intelligence, sensitivity and sincerity, they make us find our way back to the core.
Whenever we can, we treat ourselves to a few days together. Either she comes to visit me or I go to her or, even, we treat ourselves to a fantastic vacation in Italy.
We share projects, shopping, emotions!
In London, with Virginia, I feel at home. I love its soft-spoken atmosphere, Anglo-Saxon style, metropolitan freedom. Despite the frequent light mist-type precipitation, I always find sunshine in London!
With Virginia, we start from Piccadilly Circus and take a long walk down Regent Street, eyes enraptured by the elegant clubs, bright signs, fashion stores. Even if we did not understand each other in sign language, we would surely communicate through our gazes, our enchanted silences!
Virginia and I have lived adventures and written stories on the thread of needreams, tenacity, and foresight. She guards my every mystery, the wondrous strength of a red string bracelet, the values of two pretty little red and blue stars I put everywhere…
Life is now. Life is in every moment. Life is in a covenant, in a vision, in a mission. Life is the becoming I strive for.
Having reached a goal, defined a project, launched an idea, unveiled a milestone, already something starts playing on my mind and pushing to get out. Life in progress. And Virginia knows it.