17 Jan

Lasiuly™ Red the new trend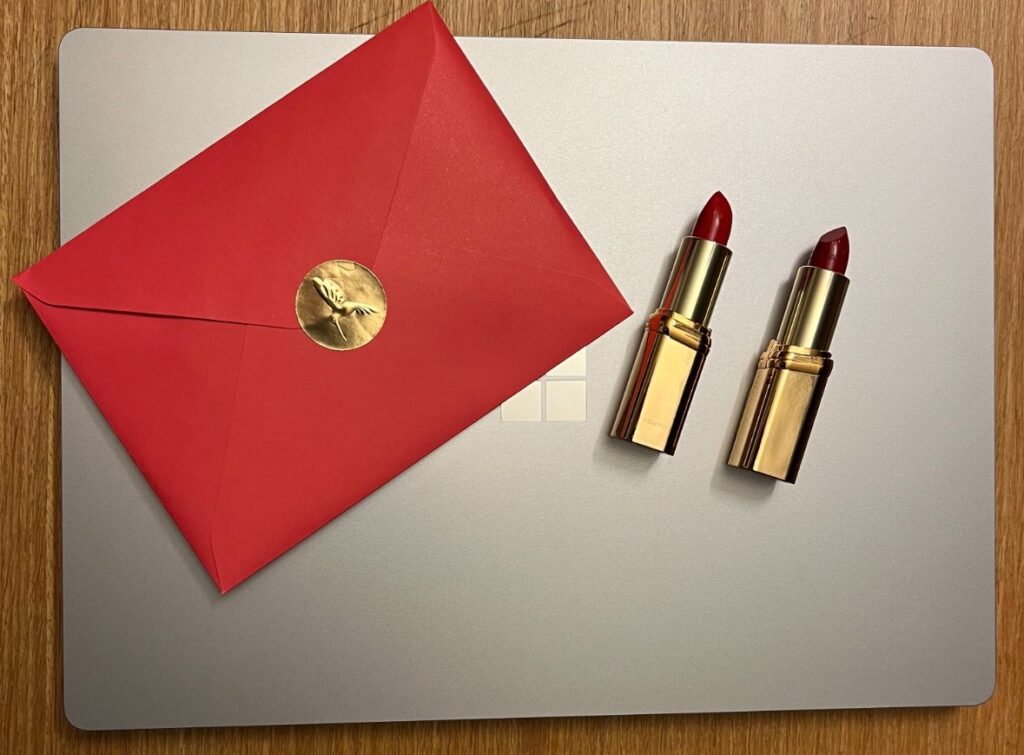 Every morning I smile at my reflection in the mirror telling myself that fears are solely a waste of energy.
I merge business resolve with sweetness, that of my sensitivity.
I make sure my iron disposition may preserve and protect a romantic heart.
The glam touch of the lipsticks that accompany me around the world is indeed a soft, charming vanity note I could never give up. It matches my heels and colorful glitter!
I like beauty, the kind that finds its expression in a unique Style: somewhat icy, somewhat fiery, essentially stunning. I like delicacy and strength magically combined in an exclusive formula.
This is how how I live and transmit my look.
Therefore, I poke, evaluate, select, with meticulous care. I read time, interpret needreams, anticipate fashion trends. I have worked for quite a long time on focusing my talents, testing my marketing studies, refining tastes, kindling desires. I know the emotional triggers, the power of symbols, the pursuit of happiness. I know the needreams of both business and profession, I know what the right imagery can convey, I know what it means to live up to the stage of life.
Lasiuly is the symbol of hard work and success, ambition and responsibility, commitment and victory.
Lasiuly is the shining essence that has finally come out in broad daylight.
Therefore, each and every outfit and object in the collections I design carry the values and treasures I believe in, my passions, my gifts to the universe.
Lasiuly™ Red is a precious choice, a mark of distinction, an unmistakable signal. I am proud and jealous of it!
I can't wait to see it in its full splendor in my signature lipstick.
Meanwhile, I give in to the temptations and attractions of the shop windows, slip everything into my beauty case, I give color to my lips in my own way.